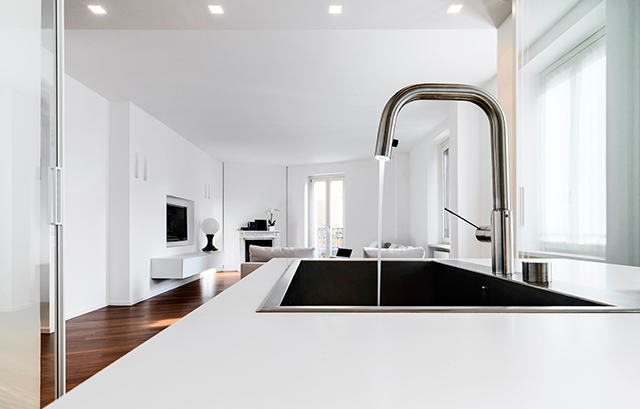 Upgrading your kitchen sink can significantly increase the amount of food you can cook and dishes you can wash. Drop-in sinks are the most commonly used kitchen sinks because they are inexpensive. They are also easy to remove and replace. You can cut space for a more oversized drop-in sink on your countertop.
Putting in a deeper sink is another way to increase capacity. If you want to wash big pots and pans, make sure your new sink is big enough to handle them. Some people install separate utility sinks in their kitchen for more significant tasks such as washing pots and processing food.
Consider whether you want a garbage disposal device installed in your sink. It is best to have at least two deep sink basins, and only one is to be equipped with a garbage disposal unit. Some garbage disposal units can automatically feed the mulch to a biogas digestor or compost pile.
The material of your sink is an essential factor to consider. Stainless steel sinks are the most common type of sink installed in the housing. It is a durable material. The thinner and lighter sinks are less expensive than the thicker gauge ones, and the Granite composite, cast iron, and fireclay sinks are all very heavy. They require additional bracing for support. They are also significantly more expensive than stainless steel.
All-in-one sinks come complete with a faucet and other complimentary fixtures. Many have soap pumps, sprayer hoses, and strainer baskets. These packages make installation very easy since all parts have been tested together, and the unit has been tested for efficiency in research kitchens.
Give us a call if you would like some help choosing your new kitchen sink. We can help you make the best kitchen design choices based on your budget and needs.