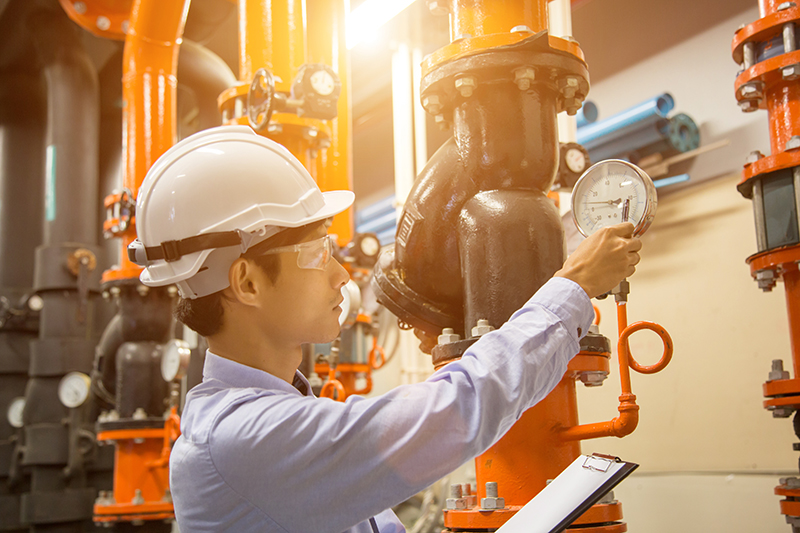 If you have ever experienced sewage entering your home, you know the time and money needed to get your house back to normal. Luckily, a small flap in your pipes can prevent the issue before it ever occurs.
A backflow valve works to prevent contamination to the water supply and. Backflow preventer valves ensure that water flows in one direction and that the clean water supply is not contaminated, meaning water is not allowed to flow back into your home. Usually located in the basement floor, you'll want to ensure that a backflow valve is installed and properly working should you move into a new home.
Many homes built after the 1980s will have a valve already installed. If your home is not currently outfitted with a backflow preventer valve, consider reaching out to our team to have one installed. This quick addition to your home will save you time and money in the long run, especially if your area is prone to heavy rain and flooding.
When the valve is in the "open" position, water is free to flow from your home to the outside, keeping the pipes free and clear. Should any water flow back in the other direction, the valve will close.
During periods of heavy rainfall and potential flooding, the preventer valve will ensure that water does not make its way back into your home. A flap within the pipe will stop the water from flowing in, preventing sewage and rainwater from coming back up into your drains and avoiding any flooding.
Be sure to keep the pipes clean surrounding your preventer valve, removing debris to ensure the flap can move freely. Use water to flush out any debris if necessary. It is helpful to wear gloves and protective eyewear during the maintenance and securely close up the valve when completed.
Our team recommends annual backflow testing and is ready to help you conduct yours. We are certified in backflow testing, meaning you can trust that everything is working as good as possible after our visit. This is a quick test, and we will work efficiently to make sure everything is running as expected. Schedule your maintenance today.