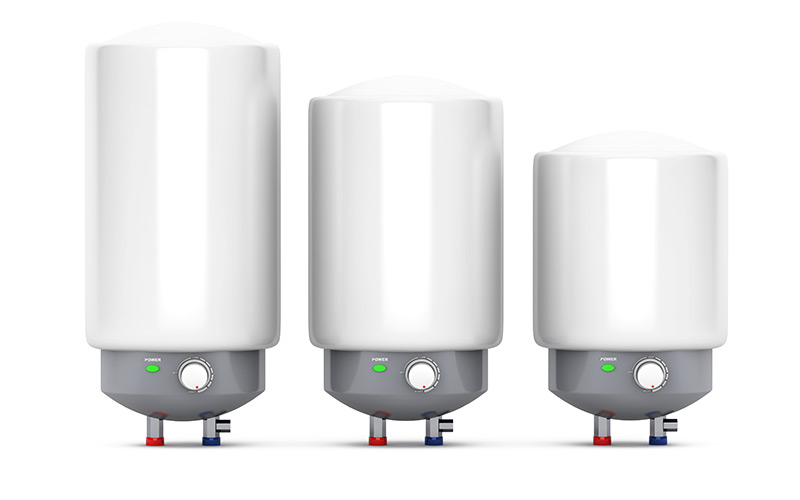 If you are considering installing a tankless water heater in your home, you may be curious how it uses less energy to create hot water on demand. Heating water for your home is a surprisingly demanding task, accounting for the second largest expense in your home, on average making up approximately 18% of utility bills.
Tankless water heaters work by responding to the tap as it is adjusted. When the tap for warm or hot water is turned on, cold water travels from your pipes to the tankless water heater, which passes the water through piping connected to heating elements. Depending upon the specific unit, the element may be heated by either a gas burner or electric element. One of the most wasteful events in your home is when you are waiting for the water to be warm enough to shower or bathe. Traditional tank based systems are not as flexible in their response to demand for hot water and can take a few minutes of running the water before it is ready to be used.
The two primary types of tankless water heaters as mentioned above are gas-fired and electric, both of which are beneficial to homeowners. Gas-fired models produce hot water at a rate faster than that of electric heaters; although fully electric models are more energy efficient. Deciding what type of tankless water heater is right for your home depends entirely on your water heating needs and should be evaluated by a professional. If you are in the market for a new water heater, Putman & Son's Plumbing would be glad to analyze your needs and recommend the perfect heater for your home. Give us a call at (248) 652-0990 or visit us at https://www.pnsplumbing.com/residential-plumbing/ to view all of our residential plumbing services.