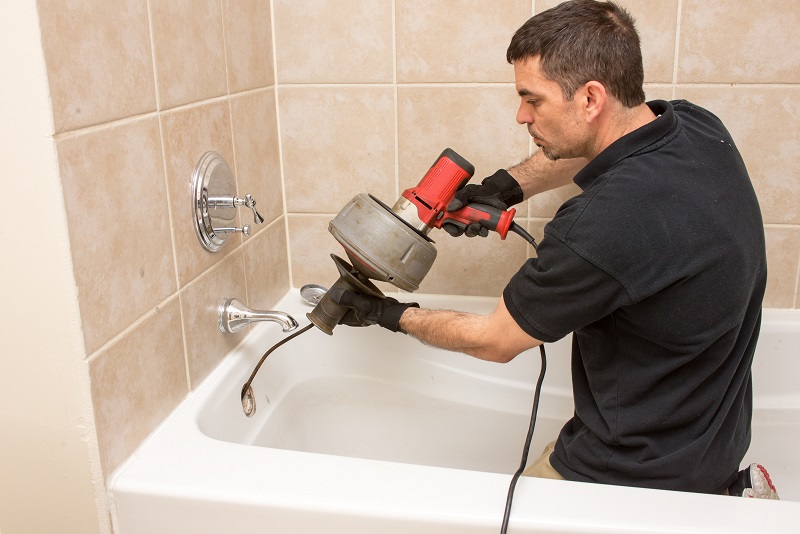 Clogged drains can quickly become a nightmare scenario. Although it's tempting to try and fix everything around your home on your own, it's easy to cause irreversible damage when dealing with plumbing issues.
Types of Clogged Drains
Drains are used in our home's toilets, bathtubs, showers, and sinks. Bathtub and shower drains can become clogged by a buildup of hair and soap scum, and may require tools like cable augers, closet augers, angled shafts, and plungers.
Kitchen sinks can also back up frequently, especially when they are paired with a garbage disposal. An excess amount of food waste will cause these drains to back up. Forcing more water and waste will only exacerbate the issue. Chemical drain cleaners available at home goods stores typically mask the problem and are generally ineffective in the long run.
Any blockage or clog that remains after applying light to medium force should be handled by a plumber. Using too much force will cause your pipes to break!
Signs of a Main Sewer Line Clog
The main sewer line is the plumbing which connects your home to the supporting system and transports waste away to the appropriate facilities for handling. Clogs within this line are caused by a backup of waste, making it difficult or impossible for your plumbing to function properly.
Main sewer line clogs are very serious and require an immediate response.
While backups and clogs in the main sewer line can occur naturally, they are typically the result of a nearby tree's roots which have grown towards the line in search of moisture. If drains are clogged up regularly around your home for no apparent reason, a main sewer line clog could be the problem. Since all your home's outflows rely on this line, any blockage whatsoever will cause issues throughout the entire system.
If you require help with a clogged drain, call Putman & Son's Plumbing professional master plumbers 24/7 emergency hotline for a fast response within the Tri-county Michigan area.