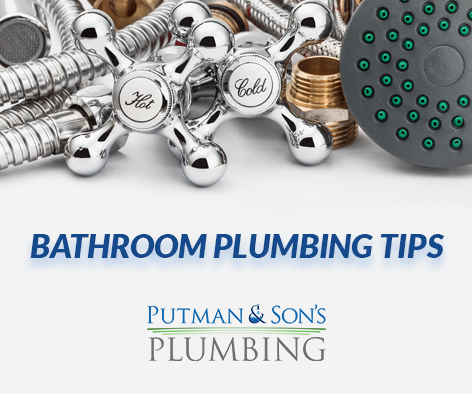 Do not flush items other than toilet paper down the toilet. Other items do not easily dissolve and are the basis of most toilet clogs.
Look around the base of the toilet to see if there are stains or peeling vinyl suggesting water damage. If the floor feels spongy, there may be rotting wood underneath.
Check to see how quickly the toilet flushes.
Press on the walls where tiles come in contact with the bathtub to see if they are loose or leaky. Soft walls are a sign of water damage behind the tiles.
Putman & Son's Plumbing is here to help with all your bathroom plumbing needs. Call us with questions or service and our professional plumbers will take care of any problem quickly (248) 652-0990.