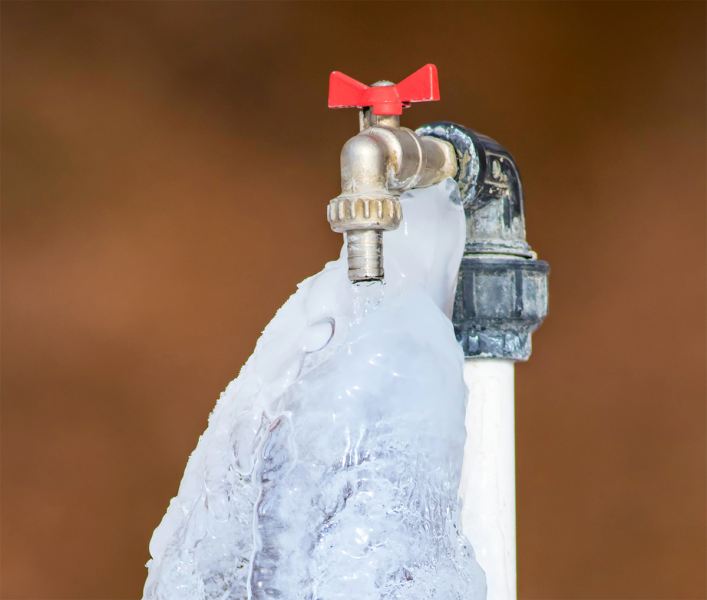 Winter can be a beautiful season, but it can also wreak havoc on your plumbing system. Snow, in particular, can cause several issues that may result in costly repairs if left unchecked. One of the most common problems is frozen pipes. When water freezes inside a pipe, it expands and can cause the pipe to crack or burst, leading to water damage and flooding. Additionally, snow buildup around your home can lead to blocked sewer lines, preventing wastewater from flowing out of your house. This can result in sewage backups, which not only create a foul odor but can also cause health hazards.
Another issue that can arise from snow is roof damage. If snow accumulates on your roof, it can become heavy and cause your gutters and downspouts to clog or break, leading to water damage inside your home. It's important to clear snow from your roof to prevent this from happening.
To prevent these plumbing issues from occurring, it's important to take precautions before the winter season starts. This includes insulating pipes and faucets, sealing gaps and cracks around doors and windows to prevent cold air from entering your home, and clearing snow away from your home's foundation to prevent water damage. If you do experience plumbing problems during the winter, it's best to contact a licensed plumber to address the issue before it becomes more severe.
The snow is melting as the weather is breaking. If you notice that your plumbing has changed from the weather change, visit our contact page to get top-of-the-line plumbing services.