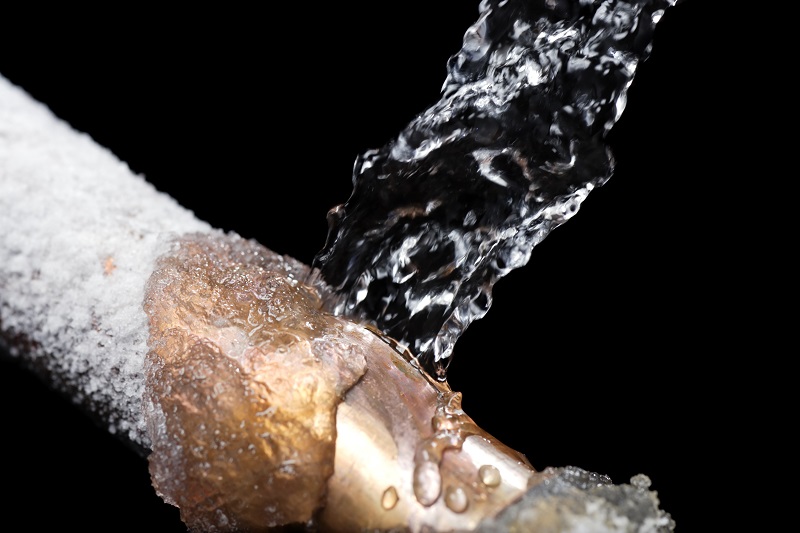 Frozen pipes are often a homeowner's worst nightmare. Fortunately, there is a lot you can do as a homeowner to reduce the chance of your pipes freezing. Take time to address the following recommendations as temperature wind chills have dropped below freezing this winter already.
Proactive Measures
Take inventory of the uninsulated pipes in the unheated areas of your home. Heating uninhabitable areas is an inefficient use of energy; however, it is important for the pipes in these areas to be protected from extreme temperatures.
When indoor pipes are exposed to temperatures below freezing they can freeze within minutes and without any warning. To prevent this from happening, apply pipe insulation to every instance of vulnerable pipe. Special bend covers are available to cover non-linear sections. You should also be alert to pipes which run directly against exterior walls, even those within heated rooms. Temperature exchange between walls and pipes can occur rapidly.
Insulation is also useful for areas like attics, basements, and crawl spaces. By insulating these areas, your furnace will be able to function more efficiently and pipes naturally will remain warmer in the winter.
Keep your water heater maintained to make certain that it is fully operational this winter. Sending frigid water through extremely cold pipes is a recipe for disaster.
Need Help?
We help homeowners prepare for winter each year. To learn more about the services we offer please visit our website or contact Putman & Son's Plumbing 24/7 hotline to schedule a visit from one of our certified master plumbers.
#PutmanandSonsPlumbing #FrozenPipes #WaterHeaters #CertifiedMasterPlumbers