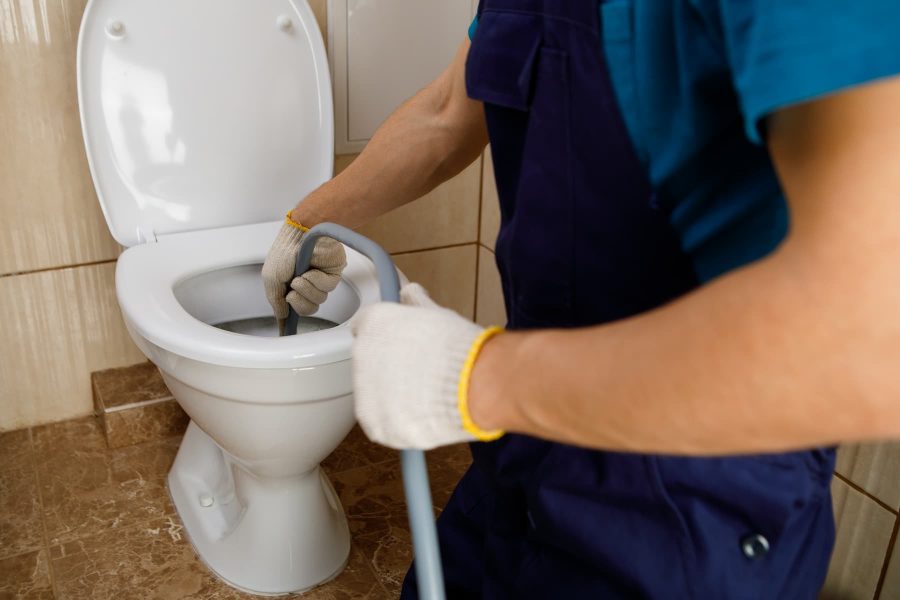 As a responsible commercial property owner or manager, maintaining the plumbing system is crucial for ensuring a smooth and efficient operation. Over time, debris, mineral deposits, grease, and other contaminants can accumulate in your pipes, leading to clogs, slow drainage, and even costly plumbing emergencies. Traditional drain cleaning methods may not always provide the desired results, which is where jetting comes to the rescue. Explore how jetting can benefit your commercial property and why Putman and Sons Plumbing is your trusted partner for all your plumbing needs with Putman and Son's Plumbing.
The Benefits of Jetting for Your Commercial Property:
Clears Tough Clogs:

Jetting can tackle the most stubborn clogs that traditional drain snakes or chemical cleaners might not be able to dislodge. This ensures smooth and uninterrupted drainage throughout your property.

Prevents Future Blockages:

By thoroughly cleaning the pipe walls, jetting helps prevent the buildup of debris, minimizing the chances of future clogs and reducing the need for frequent drain cleaning services.

Restores Pipe Efficiency:

Over time, debris and scale can constrict the flow in your pipes, leading to reduced water pressure and flow rates. Jetting restores the pipe's efficiency, optimizing the plumbing system's performance.

Eco-Friendly Solution:

Unlike chemical drain cleaners that can harm the environment, jetting relies on the power of water alone, making it a safe and eco-friendly option for drain cleaning.

Non-Invasive:

Jetting doesn't require invasive digging or extensive pipe replacement. It is a minimally disruptive process that gets the job done efficiently.
How Putman and Sons Plumbing Can Help:
At Putman and Son's Plumbing, we understand the unique plumbing needs of commercial properties. Our team of experienced and licensed plumbers is well-equipped with the latest technology and tools to provide top-notch jetting services for your business. Whether you're dealing with stubborn clogs or seeking preventive maintenance, our experts will assess your plumbing system, determine the best course of action, and perform the jetting process with precision and care.  Book an appointment with us or call 248-652-0990 to enhance your commercial property through jetting.