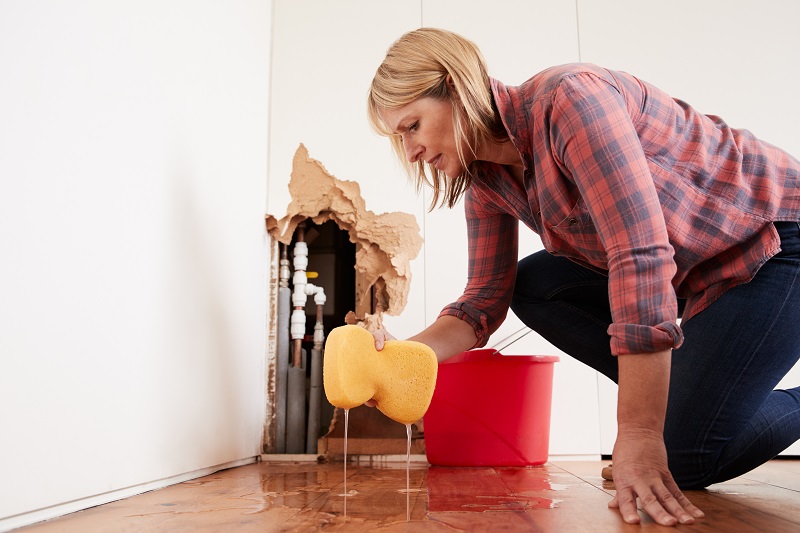 We have enjoyed a mild winter but the temperatures are dropping starting this weekend which puts your pipes at risk. Be prepared and know how to handle the situation if this happens to you.
If you have identified a burst pipe go immediately to the main water valve in your home and shut it off. Spending time doing anything else will lead to more flooding and overall damage. Make sure you learn the location of this valve in your home in case this happens to you.
DO NOT wade through the water. Call Putman & Son's certified, professional plumbers on our 24/7 hotline. Even if electronics aren't present, it is a good idea to shut off electricity to avoid potential electrocution.
Get the Piping Repaired or Replaced
Call Putman & Son's Plumbing for help any time; day or night. We know exactly what to do when pipes burst and will respond quickly to help. Beyond treating symptoms, we will also work diligently to discover the cause of the problem.
Flood Repair
Mold can quickly form wherever moisture is present. Depending on the extent of the flooding, you may need to hire a flood repair specialist as unintended moisture caused by burst pipes can weaken structural components. Take inventory of what has been soaked (flooring, walls, personal items, ceiling, etc…) and contact a specialist for their opinion.
Take a moment to call your insurer to discover what repairs are covered under your current plan. Are you covered for damage caused by a burst pipe? Knowing the extent of your protection can prevent financial woes.
It is best to be prepared for potential hazards and even better to take action to prevent them from happening in the first place. Contact Putman & Son's Plumbing in southeast Michigan for a home inspection or maintenance plan so you can rest easier.