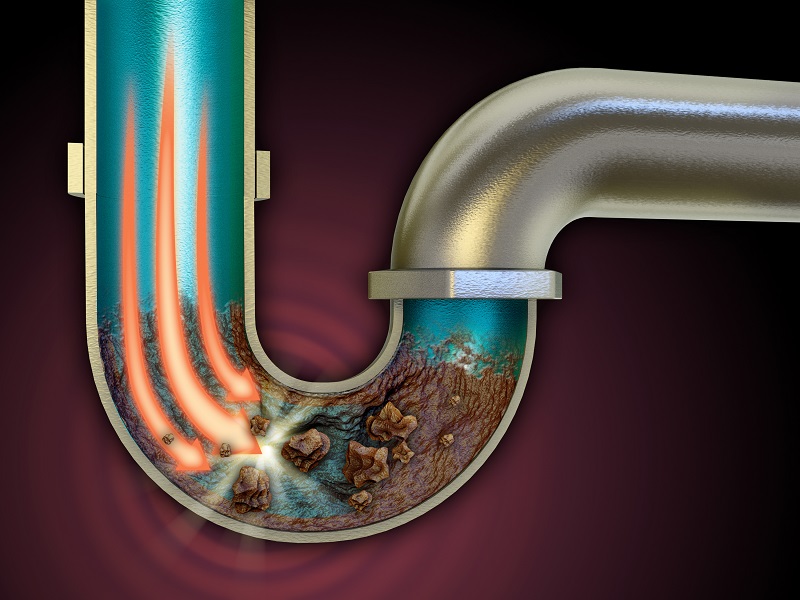 Chemical drain cleaners have gained plenty of media attention for their ability to clear clogged drains. Unfortunately, these advanced chemical mixtures are only a temporary solution and may be damaging your home.
The underlying cause for clogged drains is a buildup of material, which needs to be removed – something even the strongest of chemicals cannot do!
Environmental Impact
What we put down our drains has a direct impact on the environment. Using a chemical mix in any plumbing application means pouring toxic, often highly-powerful chemicals directly into common water outflows. In our region, these outflows are either filtered for use again or deposited into local streams and rivers. Not only does this have a major implication for marine life, but may also pollute the very water you use in your home.
But Chemicals Seem to Work?
Chemical drain-clearing products offer a quick fix to clogged drains as they remove a small layer of material. This small reduction appears to drastically improve flow for a short time given very little water could flow previously. These clogs typically return just days later since the core problem has not been resolved.
Damaged Pipes
Depending on the material of the pipes in your home, use of a chemical mix can wear pipes down and may eventually cause a leak. The quick fix of a chemical drain cleaner quickly loses its appeal in the face of expensive flooding repairs. Similar to taking care of our bodies by watching what we consume, we must treat our homes with respect and be careful not to damage its components with harsh chemical mixes.
The Proper Solution
Having a professional clear your pipes with proper equipment is the best long-term solution for clogged drains. The best problem solvers address the source at the issue, not just the visible symptoms.
Contact Putman & Son's Plumbing for your clogged drains or for any of your plumbing needs.
#PutmanandSonsPlumbing #CloggedDrains