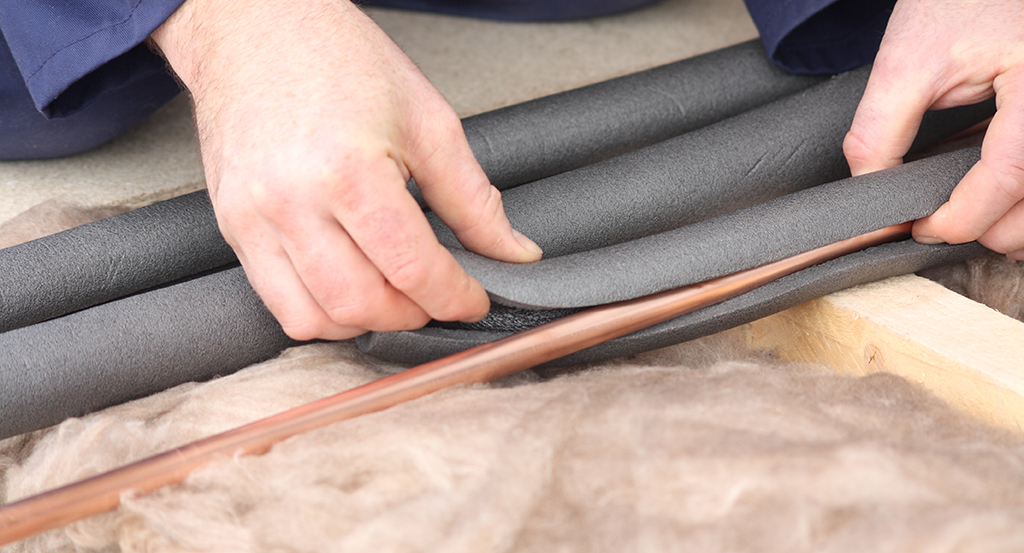 Fall and cold weather is around the corner! Though fall includes pumpkin spice, cider mills and beautiful fall leaves, its weather can cause plumbing issues that could make you hate the season. If you reside in an environment where it gets cold, your plumbing system can experience damages that are pricey and frustrating. Putman & Son's Plumbing has the right advice for you as you prepare for the upcoming cold seasons. Some ways that you can prepare your plumbing for fall and winter include:
Insulating Pipes and Fixing Leaks
A crack is the most harmful threat to plumbing systems. Cracks allow leaks. When there is freezing temperature outside, the leaks can freeze over and potentially cause pipes to burst. Pipes can still freeze even if there is no leak. Insulate your pipes with insulation foam (or other materials) or consult with Putman & Son's Plumbing to have your pipes replaced.
Sump Pump Maintenance
Sump pump devices keep your basement safe from flooding. Floods are less common in the winter though it is best to prepare it for winter. Without unplugging the device, detach the drain hose through winter and leave it detached until the weather warms up to prevent freezing inside the device. Remove all gunk from device during cleaning. Test device regularly and keep basement in a warm temperature.
Shutoff Outdoor Plumbing
Disconnecting and shutting off outdoor plumbing (sprinklers, water hoses, fountains, etc.) is crucial for preparing your plumbing for cold weather. Doing so will keep your outdoor plumbing equipment from bursting due to frozen waterways. Drain your outdoor waterways to keep your equipment in the best condition.
If you have questions about preparing your plumbing for cold climates, visit www.pnsplumbing.com to connect with a professional plumber.