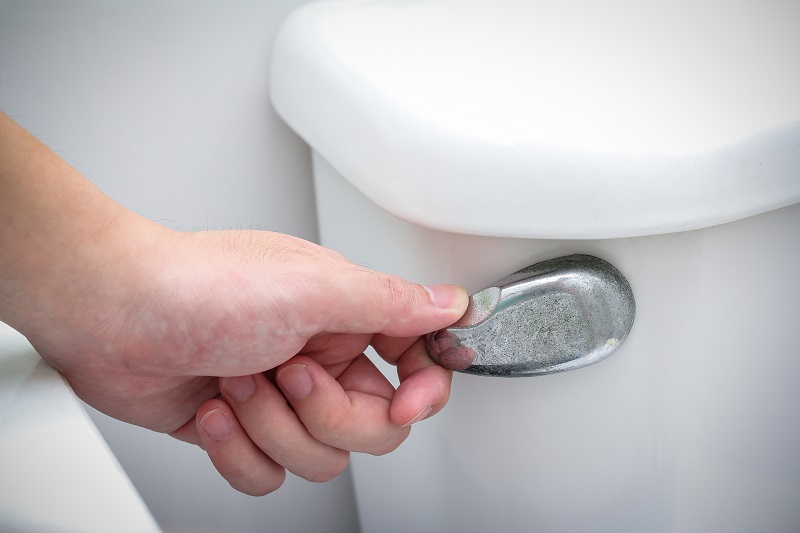 Many people spend the majority of their bathroom time on the toilet. This is the most essential seat in the house. A poll consisting of 2,500 people found that most spend an average of an hour and 42 minutes on the toilet weekly. That comes to nearly 92 days in an average lifetime. When your commode stops working, it can wreak havoc on your household.
Water Won't Stop Running Unless I Hold the Handle
If you have to jiggle or hold the handle to get the toilet to stop running after a flush, then chances are something is wrong with your tank parts. These components don't last forever and may need to be replaced from time to time. Doing so will ensure that your toilet works properly and can lower your water bill.
I Can See Visible Cracks in the Tank or Bowl
Most toilets are made of porcelain, which can crack and chip. Damage to the tank or bowl can be a big problem. Even a small crack can allow water to leak out and lower efficiency. If ignored, a crack can eventually grow and cause serious water damage inside your home. Some damage can be repaired using plumber's putty or silicone sealant. Others may require a new toilet.
My Toilet Won't Flush Anymore or Requires 2 Flushes
Toilets that won't flush or require two flushes to work can be tricky to diagnose. It could be an issue with the lift chain, water valve, or flapper. The best way to find and solve the problem is with the help of a professional plumber. Call Putman & Son's Plumbing 24/7 hotline today to schedule an appointment for your malfunctioning toilet.