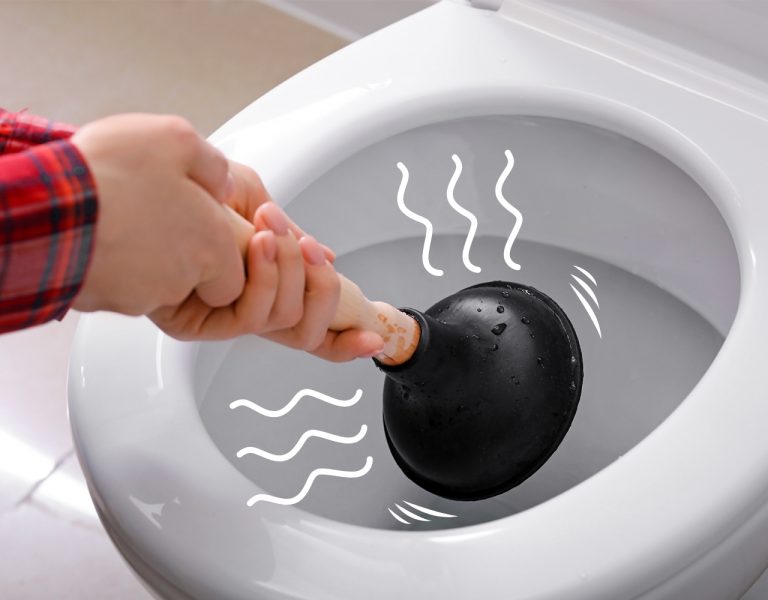 Is your toilet clogged and is being a pain? Try these tips below to help you drain your toilet!
Plunger
While this may seem like a basic tool, not every household has one. If you don't have a plunger, we recommend going to the nearest supermarket or tool store to find one. If this doesn't work, try our next trick.
Hot Water and Dish Soap
Start by heating a gallon of water on the stove, don't let it reach a boiling point. Next, pour dish soap into your toilet and let it sit while the water heats up. When your water is ready, pour it down the toilet and let it sit for 15 minutes. After the time is up, flush your clog away! If this still doesn't solve your problem, then try our last resort option below.
The Snake
If the above options didn't solve your problem, then try our last resort Snake tool. This is a long tool that is inserted into the bottom of your toilet, once inserted, you will swirl it around to shake up what is clogging your toilet. This tool helps to reach clogs that are deeper in your pipes.
Contact PNS Plumbing to unclog your toilet
If these options don't work, then you need to contact a professional to fix your issue. PNS Plumbing has many years of experience to solve any plumbing issue, and we can deploy a team member to your location rapidly. Contact us to fix your plumbing problems today.