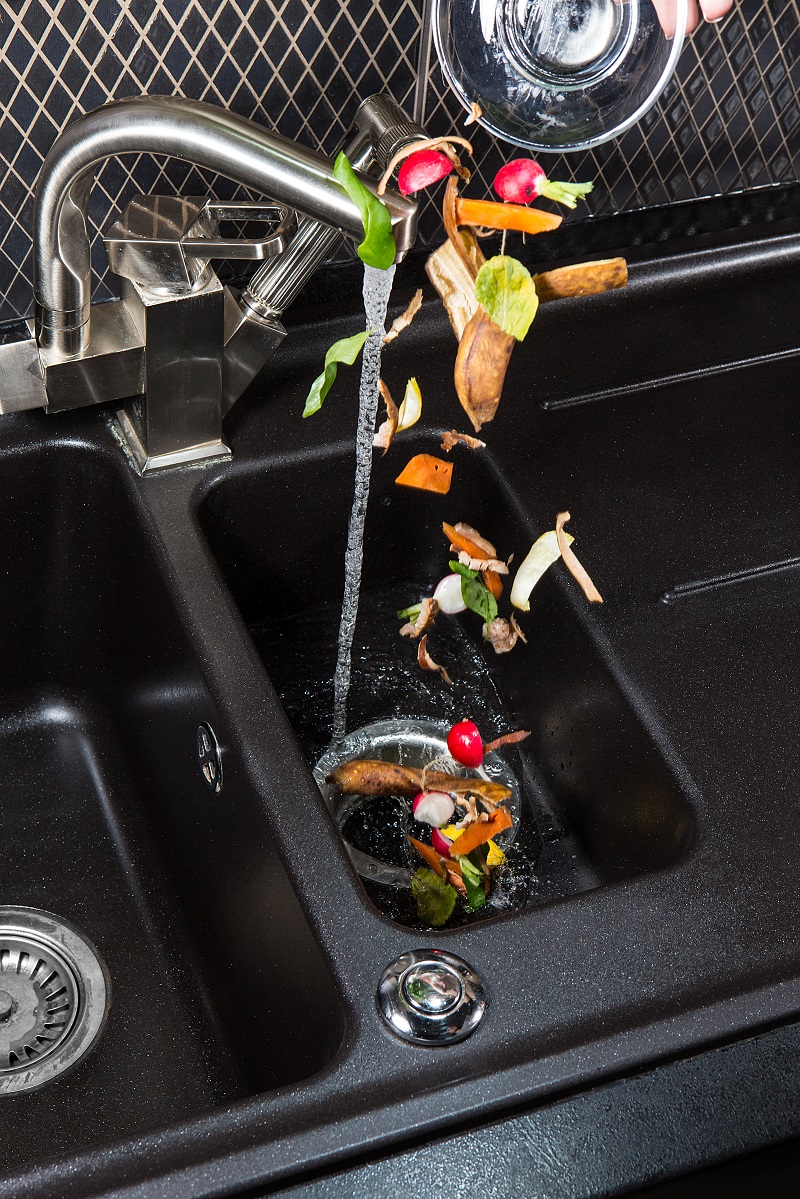 A garbage disposal adds convenience to your kitchen – as long as it works. Problems can occur for several reasons. A foreign object may fall in and cause a blockage. The disposal may not work correctly if garbage is fed into it too fast or without enough water to flush the drainpipes. What can you do if you have a clogged garbage disposal?
Switch Off Power to the Garbage Disposal – Switch off all power to the garbage disposal before working on it. If you don't have a switch, you can turn off the breaker on the power panel.
Inspect the Garbage Disposal – Visually inspect the inside of the garbage disposal. Never put your hands inside the unit at any time, even if the power is off. Switches can be defective, so this is a necessary safety measure. A flashlight can help you see the interior.
Remove Foreign Object from Disposal – If you see something that doesn't belong in the disposal, remove it. This should be done carefully with a pair of pliers, so your hands stay away from the blades.
Reset the Garbage Disposal and Test – Give the disposal 15 minutes to cool down before turning the power back on and resetting it.
If you are still having trouble, contact Putman & Son's Plumbing to schedule a repair or replacement. Not all garbage disposals are alike. We can install one that meets your needs.